I joined the Cebu Bloggers Camp last friday and its a four day delayed post, hehehe. I had fun but there's this weird side of me that i have to work on, i'm uncomfortably diffident on my self. Regardless of my frizzled self esteem, the bloggers are a bunch of awesome people, well especially my group, our second group, me and my bebe, Carla was originally in group 2 but we took our lunch at the back seat to join some friends and made up our mind to create a group of our own, funny. Kuya Rabsin, Ate Chyrel, the doctor and Ate Jema all hailed as great fashion bloggers is with us but the two latter bloggers was disseminated by other groups 'cause they think we exceeded the number of members. So our group leader was the wittiest and super warming kuya rab. *I wish i can put their links properly here, i can't post url page correctly:( * •finlust.blogspot.com •thechyrelgomez.blogspot.com
Thank you CEBU BLOGGERS SOCIETY and the beloved sponsors for creating this memorable event, though i got only the stamp as my souvenir, I know for the 4th year i'll win bigger prizes. HAHA *fingercrossed*
We went out together with this cool fashion bloggers,
Thank you Marco for the shots and Ate Chyrel for the pictures.
I wore the light pink flowery dress i bought a year ago, and paired it with my favorite cardigan. BTW, i love my shiny sparkiling black shoes *it has silver dust in it*, they are adorable and so comfy. Thanks Mom, she's really good at choosing shoes.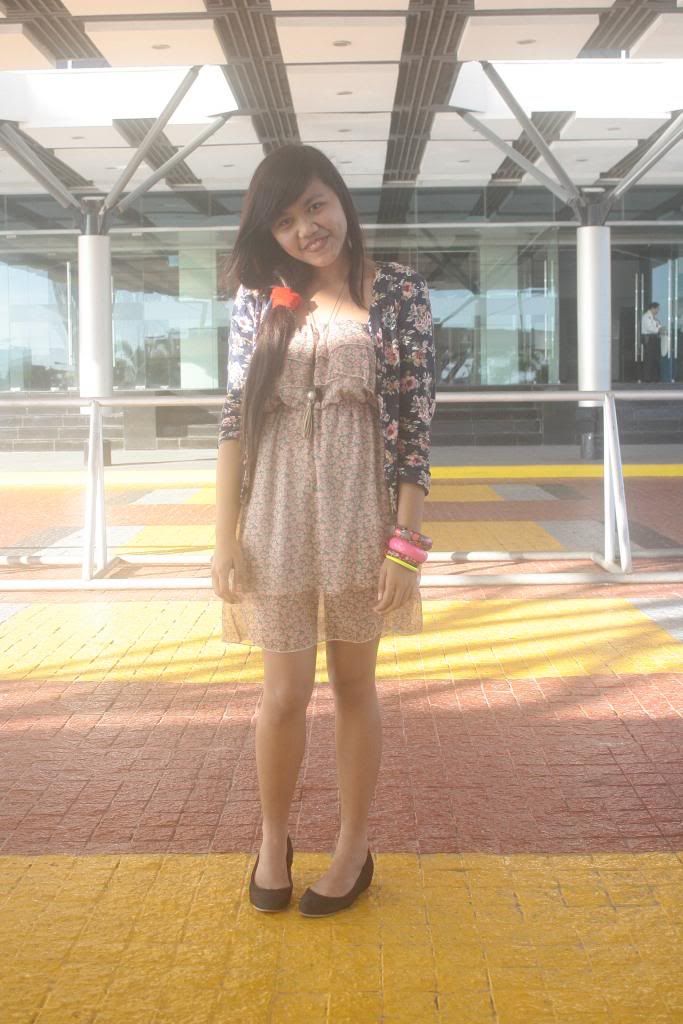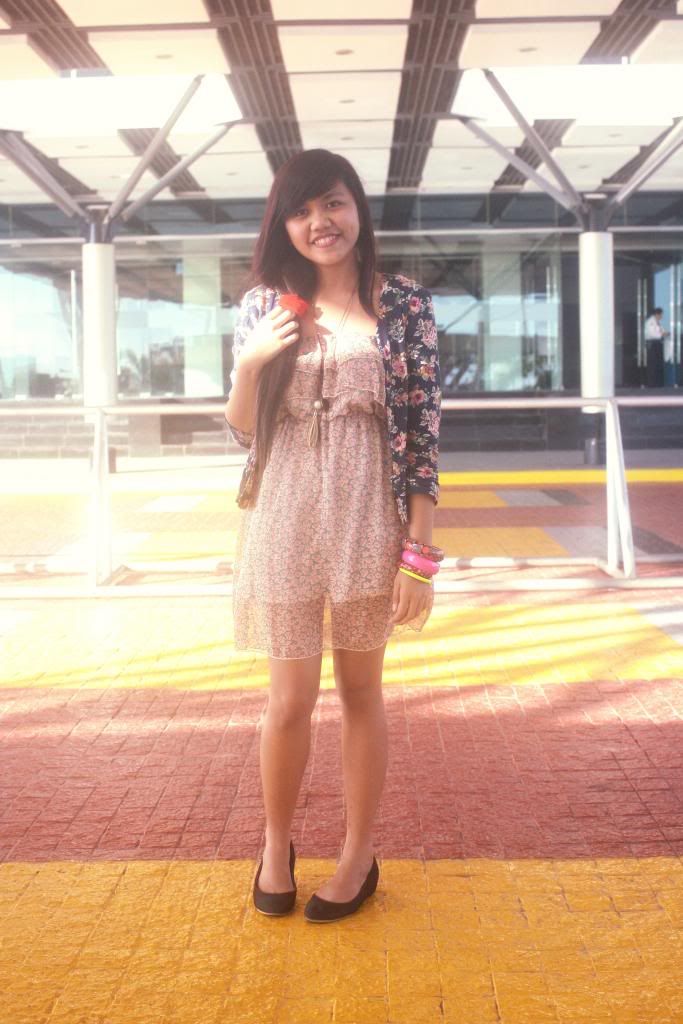 My lovely group, taken by kuya rab :D